It is not often that after living with and being medicated for Parkinson's Disease for 9 years that someone is told that their suspicions of not having PD are confirmed.  I am extraordinarily lucky as this happened to me in the late Spring of 2015 –  see my announcement here
I appear to be heading into summer 2015 still mostly housebound, and continuing to be involved as Volunteer Admin with Sailonline , knitting for charities, following aviation/space adventures via social media, watching sporting events and my favourite crime dramas on TV etc., but with no clue what the future holds.  No plans of any kind are possible and life is a day-to-day affair.
Once I am weaned off all parkinson's drugs we will see.  For now, having dropped 3 of my 8 daily doses of Stalevo, I am trembling/shaking more than I have done in 9 years and I have to sleep with windows and curtains open as I have become majorly claustrophobic.  I have been warned not to expect my motor/non-motor symptoms to change much or improve but.. such "a paperbag future" is not one I propose to accept.
New Neuro has now revised his weaning-off-Stalevo schedule down from -1 dose every 7-10 days to -1 dose every 5-6 weeks!!  Perhaps he should have paid more attention to my reminding him of my well-known lifelong sensitivity to prescription drugs before setting me off on a fairly radical path.
Having come to terms with what had been called an "exotic form" of parkinson's, and developing a relevant support infrastructure for that condition, it is now very isolating to have that all completely cut away.  I remain physically no different from a few weeks ago, but am now having to dig deeper than ever into my resources of self-reliance as I no longer "belong" (thank goodness!!) in the world of Parkinson's Disease
.
The adventure continues!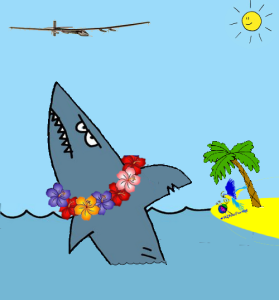 @oannekarma
#RCtheParrot